A look back
Photo courtesy of Hockaday coach Allison Camp
There's no denying that the past few seasons of high school sports have been unlike any that have come before. With so many distractions, it would have been easy (and understandable) for any student-athlete to get a little sidetracked. However, Gass was able to meet every challenge head-on and stay focused, especially throughout the offseason. "I focused on getting better every chance I got and every time I went to the gym for classes," Gass told VYPE. She also participates in club volleyball.
To have the kind of focus that helps you lead your team to success, you need to have the right mindset. There is no doubt that Gass had great spirits from the start of the season all the way to the SPC State Championships. Gass explained his mind to VYPE as always working to stay focused on improving. "It's not about being good at the start of the season, it's about developing team chemistry and continuing to improve." After working all season to keep improving, his mindset heading into the national final was to put 'us' before 'me' and focus on technique without pushing himself. She wanted to work on whatever she could do "to help the team through the game".
On success and achieving goals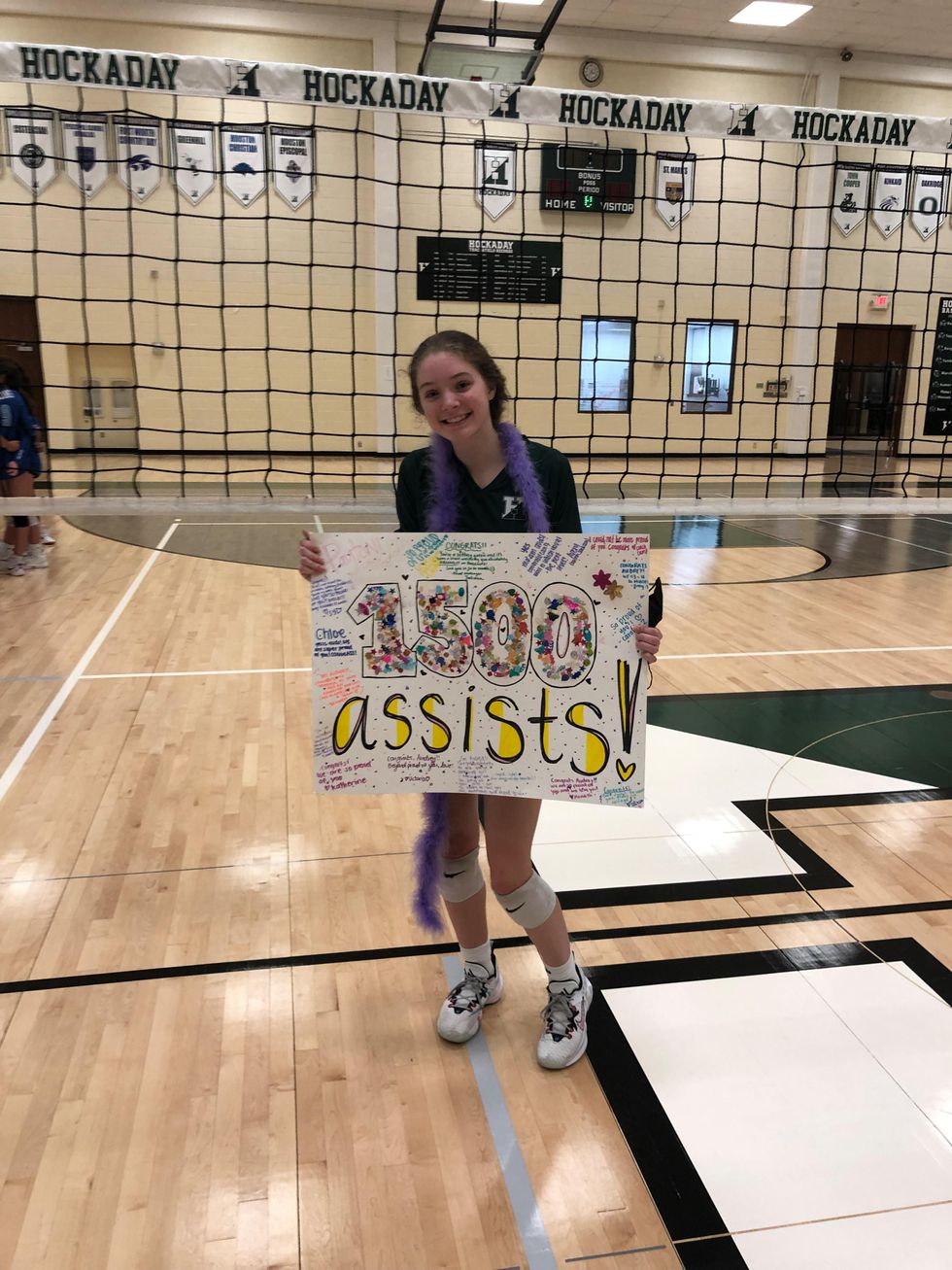 Photo courtesy of Hockaday coach Allison Camp
With the ability to stay focused, Gass was able to put his personal and team goals on a high priority list. Gass explained what exactly those goals were this season: "On a technical level, [my goals were] to jump as much as possible and finish my hands, but other than that it was to focus on the service line and consistently give my hitters a hittable ball," Gass said. 'Having achieved my personal goals, but really, winning the SPC is what counted and the team achieved our team goals.
Winning a championship is definitely an exciting thing. Of all the athletes in the state, only a small percentage can walk away at the end of a season – at the end of a career – with the possibility of qualifying as state champions. "It's amazing," Gass said. "Like I did my job and I know how much work I put in and it's nice to know that I helped make something so awesome with the program," she added.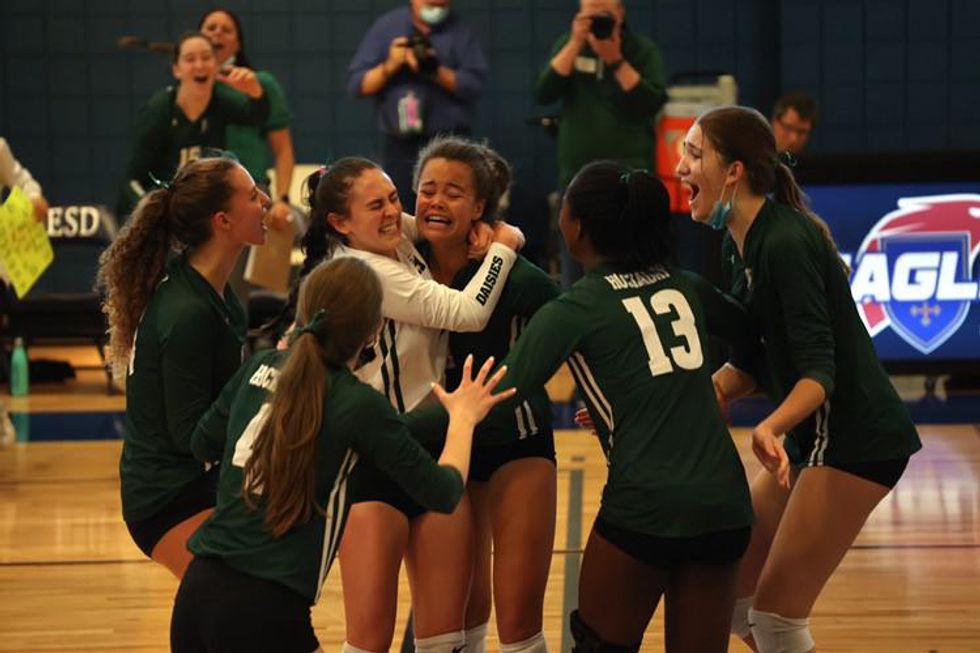 Photo courtesy of Hockaday coach Allison Camp
The secret to all the success this season? "Quickly overcoming past mistakes and just focusing on my technique rather than past mistakes" is what Gass says that has contributed to his personal success. "I chose to focus on team cohesion and advancement rather than my personal touches." As for the team, Gass believes that taking on challenges has helped the team succeed. "The team is so good at overcoming mistakes quickly and going strong no matter what without worrying about mistakes. We choose to focus on ourselves and be positive while bringing the energy rather than us concentrate on a single mistake or a single point."
Thanks to all the success, it's easy to create great memories. When asked about his favorite memory with Hockaday volleyball, Gass said "Winning the SPC and the teamwork that goes with it – not losing a single set on the weekend of the tournament championship." These memories are definitely something Gass will take with her to college and beyond.
A bright future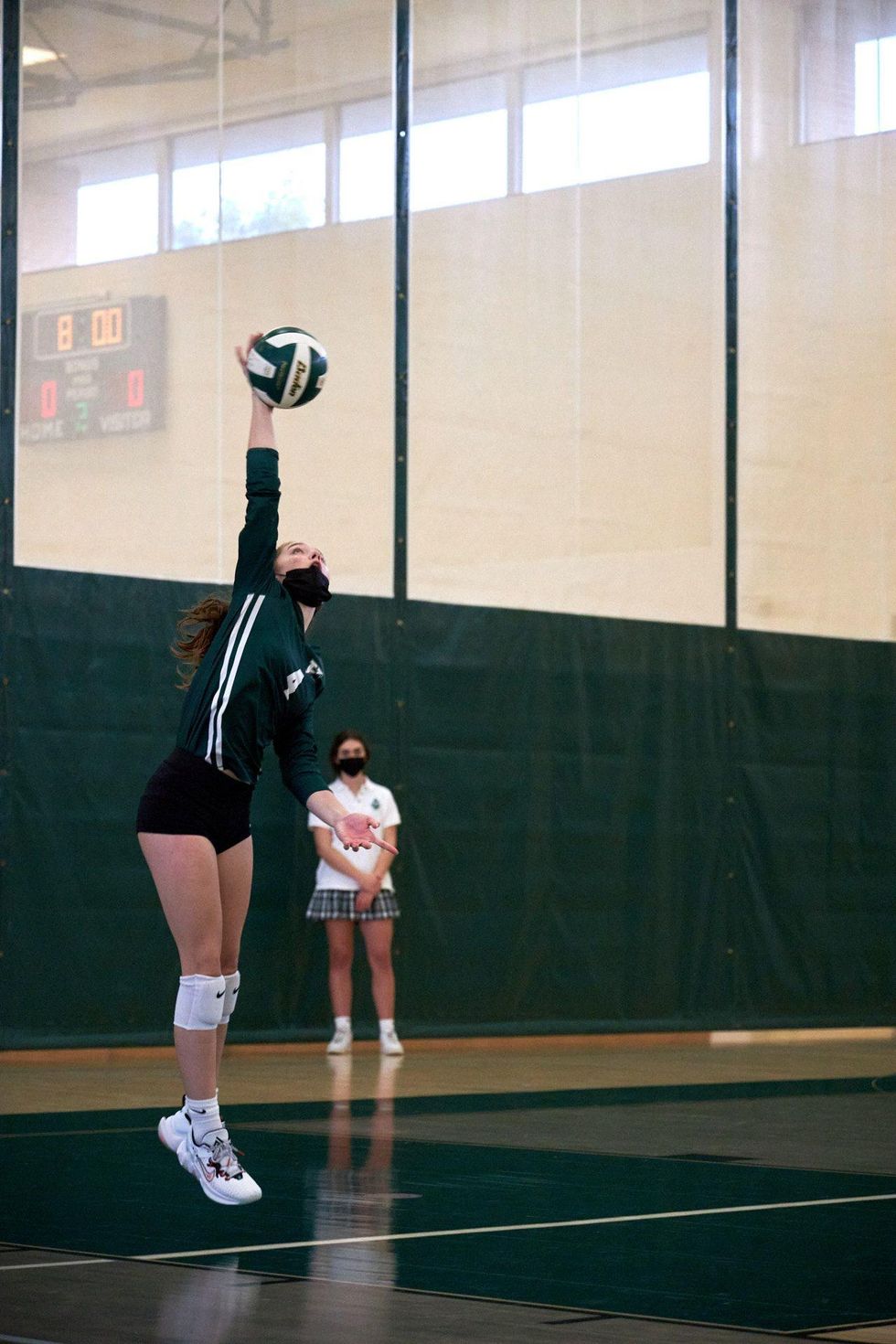 Photo courtesy of Hockaday coach Allison Camp
As a senior, Gass will soon graduate and move on to the next level. Gass is committed to Transylvania University in Lexington Kentucky where she plans to take a pre-law course to study environmental law. "I'll probably major in science/environmental studies or biology, which will eventually lead me to law school."
Choosing Transylvania was not a difficult choice for Gass. "They have what I wanted both academically and volleyball-wise. When I visited the campus, I felt like it was the perfect fit for me. felt so personal and like home from the moment I got there."
fun questions
What is your favorite professional sports team?
"I don't really watch professional sports, I just watch as much volleyball as I can. My favorite college volleyball team to watch is Wisconsin."
Who do you look up to as an athlete?
"Courtney Thompson. She's such a clean setter who focuses on technique and made the Olympic team even though she's shorter than me."
If you could go out to dinner with one person (dead or alive), who would it be? What would you like to talk about?
"The Hockaday admissions process is so difficult and rigid and I'm so grateful to have ended up here. I would like to find and speak to the person who interviewed me and decided I was a good fit for Hockaday and know what they saw in me."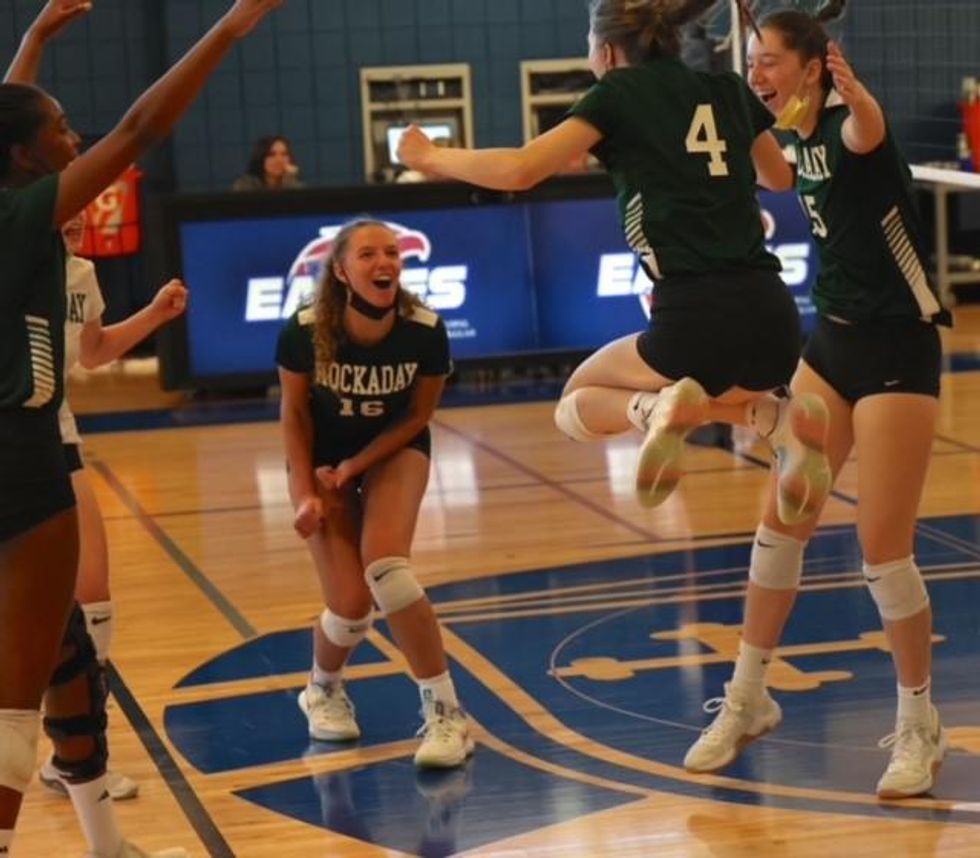 Photo courtesy of Hockaday coach Allison Camp
For all the ways you love to play, Academy Sports and Outdoors makes getting ready and having fun easier than ever! Get free shipping on your favorite brands at academy.com or get free curbside or in-store pickup at your Academy store. Get ready this winter at Academy Sports and Outdoors.